02: A Guide to Forgotten Places
---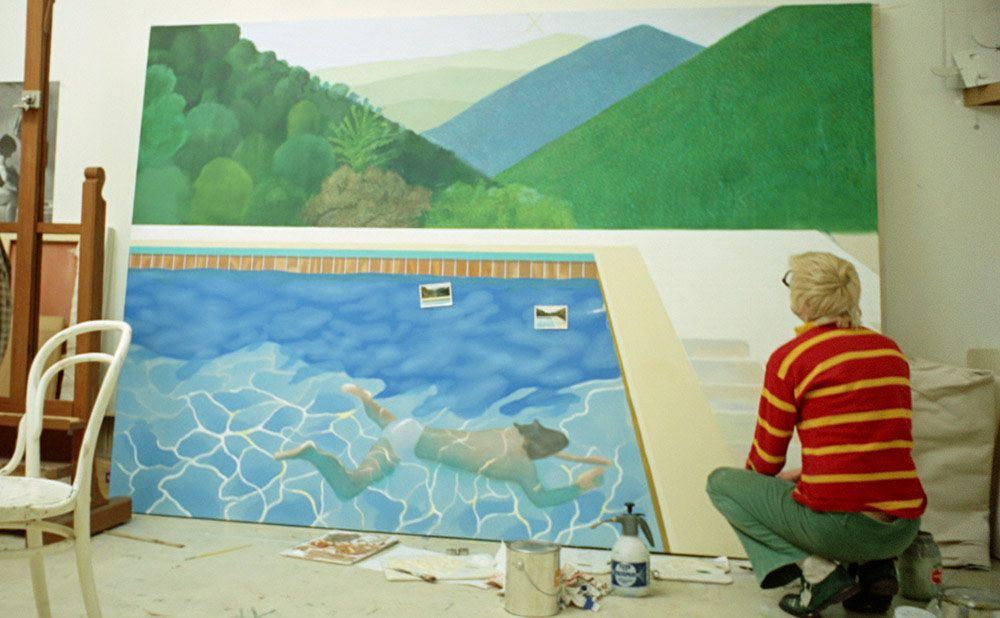 "In 1984, an interviewer for the Paris Review asked the British novelist and short story writer J.G. Ballard why he so often returned to images of abandoned hotels and emptied swimming pools. 'Ah, drained swimming pools! There's a mystery I never want to penetrate,' Ballard responded… Swimming pools with no water in them, he told the interviewer, strike him as 'psychic zero stations.' Like the Go square in Monopoly, a reset."
The sensual appeal of the swimming pool—as an intersection of the public and the private, the clothed and unclothed—has made it a favourite motif for artists, in both literary and visual forms. Think David Hockney's eternal Californian summer in A Bigger Splash, or the privileged and gin-soaked Winchester County of John Cheever's short story "The Swimmer". But as summer turns to fall, and pools are drained, they become pregnant with a whole set of different meanings.
---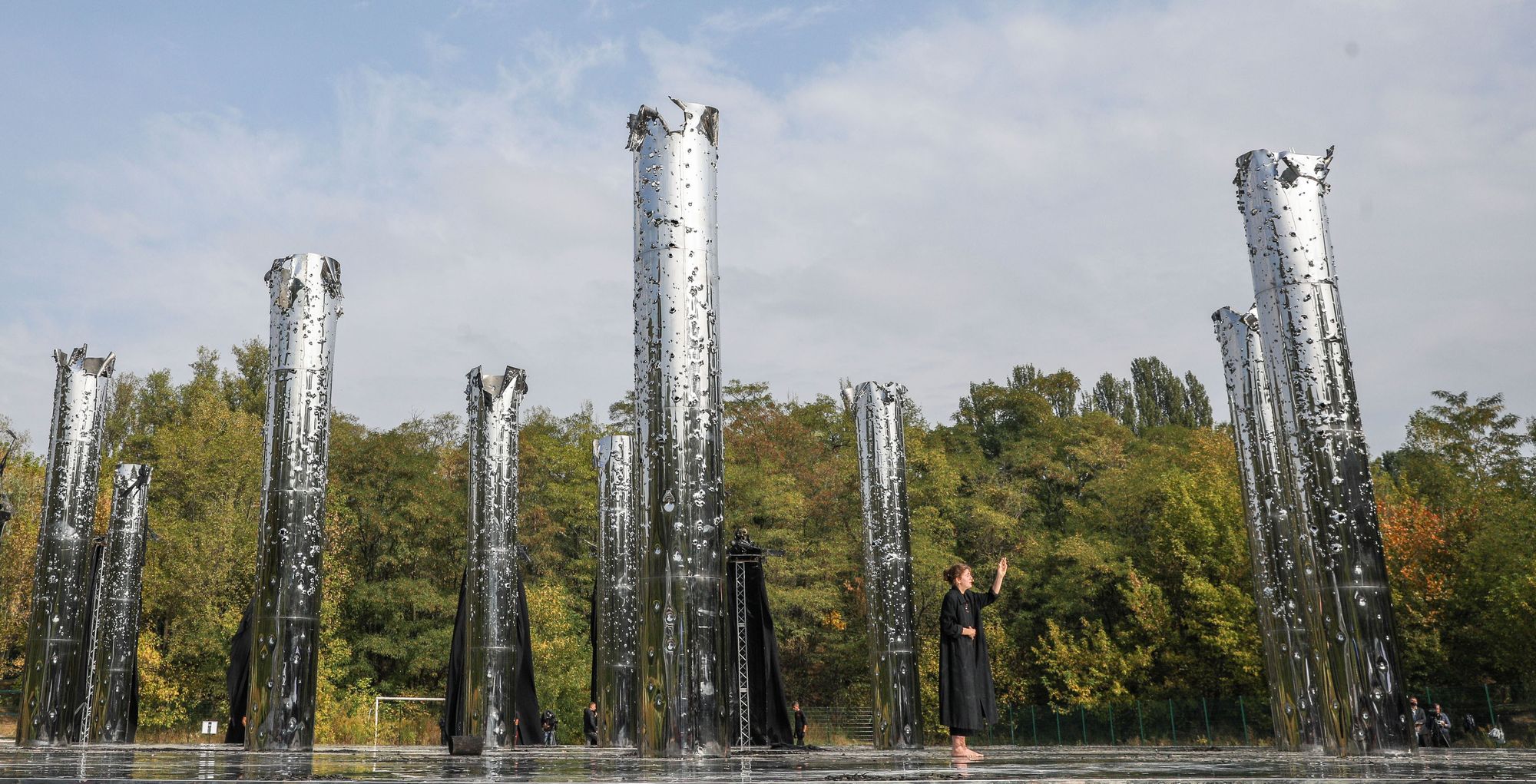 "I think overall that our approach to memorialization might change. Before the invasion, we had this idea that we need to show the Holocaust as boldly as we could, with the idea that it should never happen again. Maybe after the war people will be so traumatized that it's not appropriate anymore to show it in this way."
---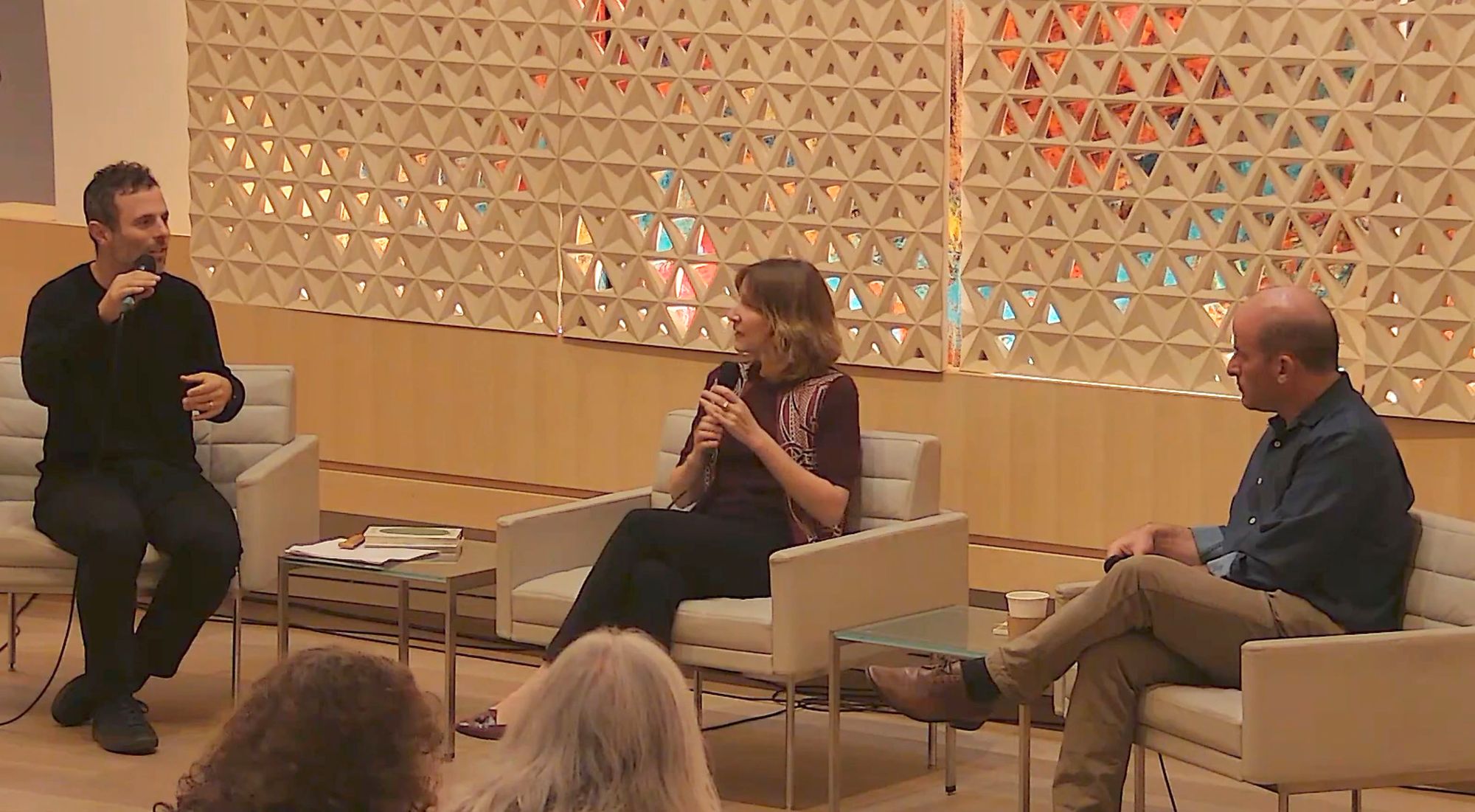 "A lot of Pure Colour was written in the wake of my father's death. You aren't really having a rational experience of the world when you've lost a parent, or somebody so close to you like a parent. You are experiencing the world in a kind of surreal way because this anchor of reality has been taken away. You're sort of floating in the universe. To me that's what the experience of grief was. It was like being completely untethered to the social world, to the structure I had inhabited previously. You don't really realize how much, or I didn't realize, how much a parent was an ordering principle of one's life."
In a wide-ranging panel discussion around the theme "Divine Intervention: Stories, Characters, Writers", programmed as part of the 2023 Vine Awards, novelist Sheila Heti and poet Adam Sol discuss the role of religion in their work, how the loss of a parent can upend one's universe, and less reverent ways of naming God. Both writers are nominees for this year's Vine Awards—Heti for her novel Pure Colour in the fiction category, and Adam Sol, whose Broken Dawn Blessings is nominated for poetry.
---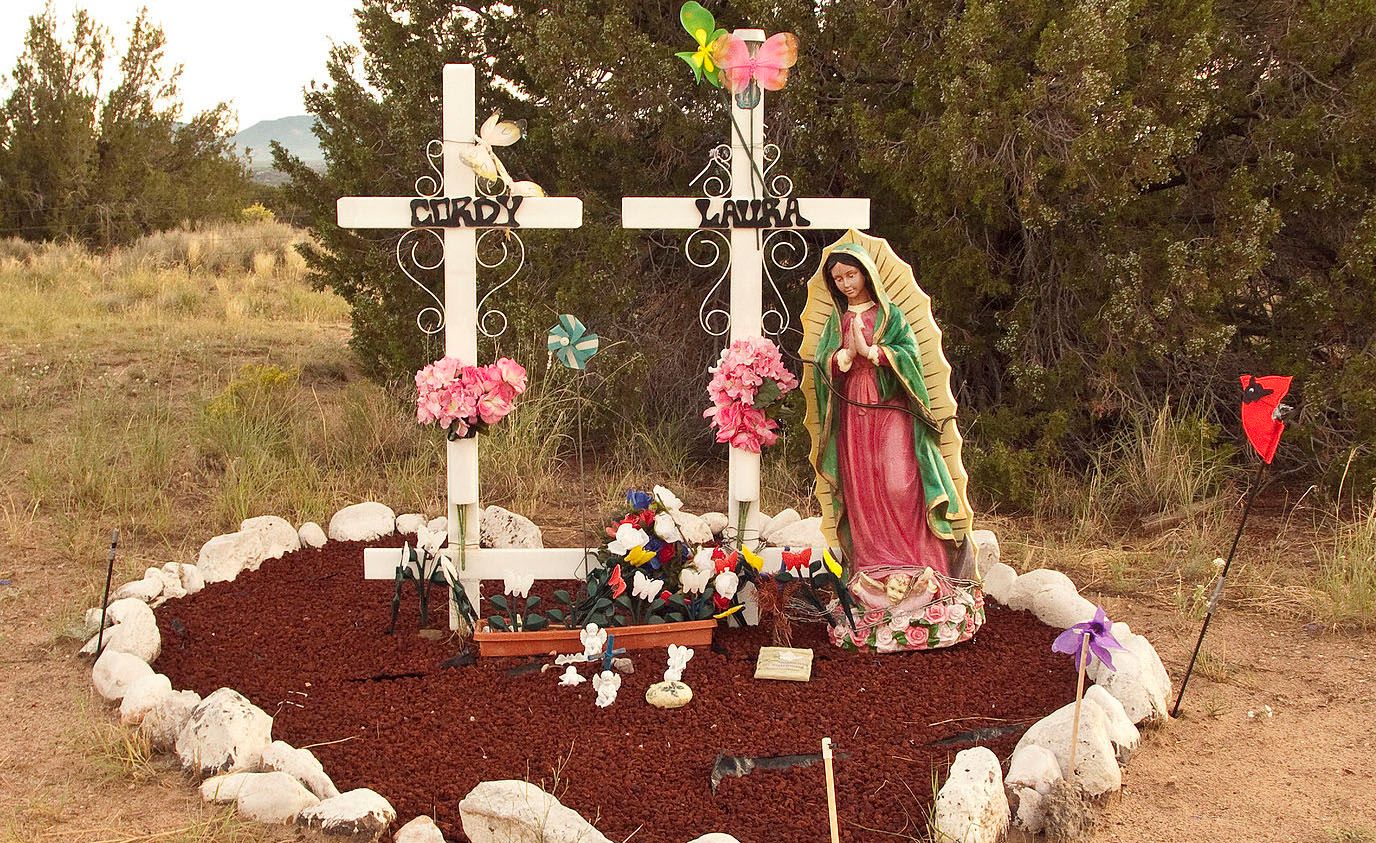 "According to folklorist Sylvia Ann Grider, the practice of making and erecting descansos began over 400 years ago. The word comes from the Spanish descansar, meaning 'to rest.' Initially, these crosses were placed at sites where a burial procession would stop, and the pallbearers could set down their burden. It was believed that an unburied corpse was at risk, the soul in a liminal state, so the crosses served as supernatural protection against sorcery or demonic influence.
Over the centuries, and with the advent of American car culture, the roadside crosses began to serve a different function. The memorials began springing up where 'the deceased drew the last breath on unsanctified ground, without the last rights of the church.' They were still protective, meant to help the untethered soul escape purgatorial banishment, but they were no longer used for those who died of natural causes."
---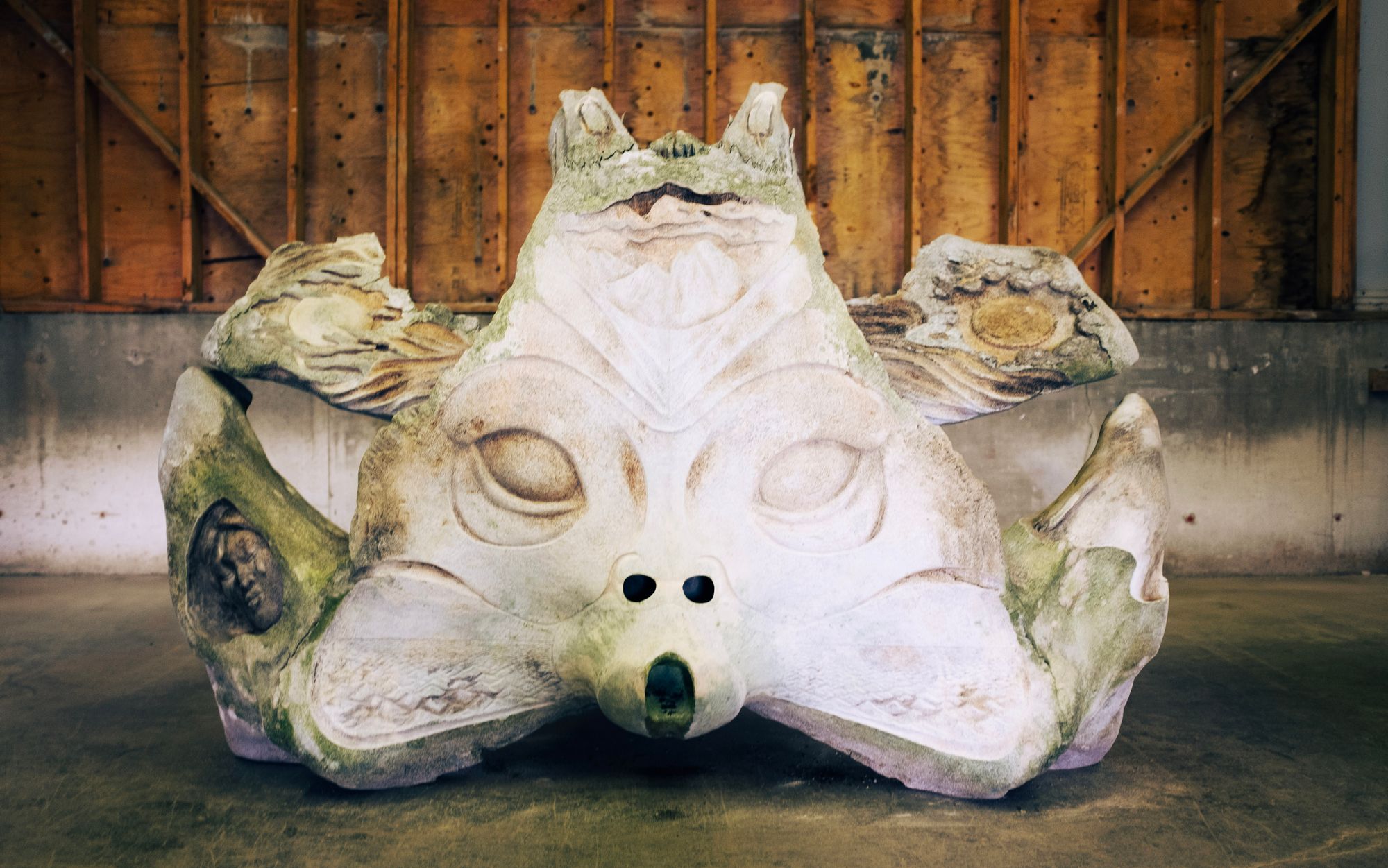 "In the shaping of our idea about Newfoundland, we point to the geological record as much as we do the written and oral ones—our ideas of self wrapped up in the ancient fossils, the first things to die here. We have a tendency to treat landscape as the only museum we have, a fossil to preserve, at the edges of memory.
The Bonavista Biennale is not about that kind of fossilization. Out on this peninsula, a few sprightly months of tourist trade, and a fishery that's a shadow of what it once was, don't make up for the decades and centuries of loss and leaving. If you're going to make a life here, it's better instead to turn to the energies still humming—the possibilities of what's still alive, what's communal, and what can be shared. What, for example, can be offered to those newcomers who arrive with their own traumatic feelings of loss, as they try to make sense of this strange place where they've landed."
---
The Koffler Gallery presents—"The Synagogue at Babyn Yar: Turning the Nightmare of Evil into a Shared Dream of Good"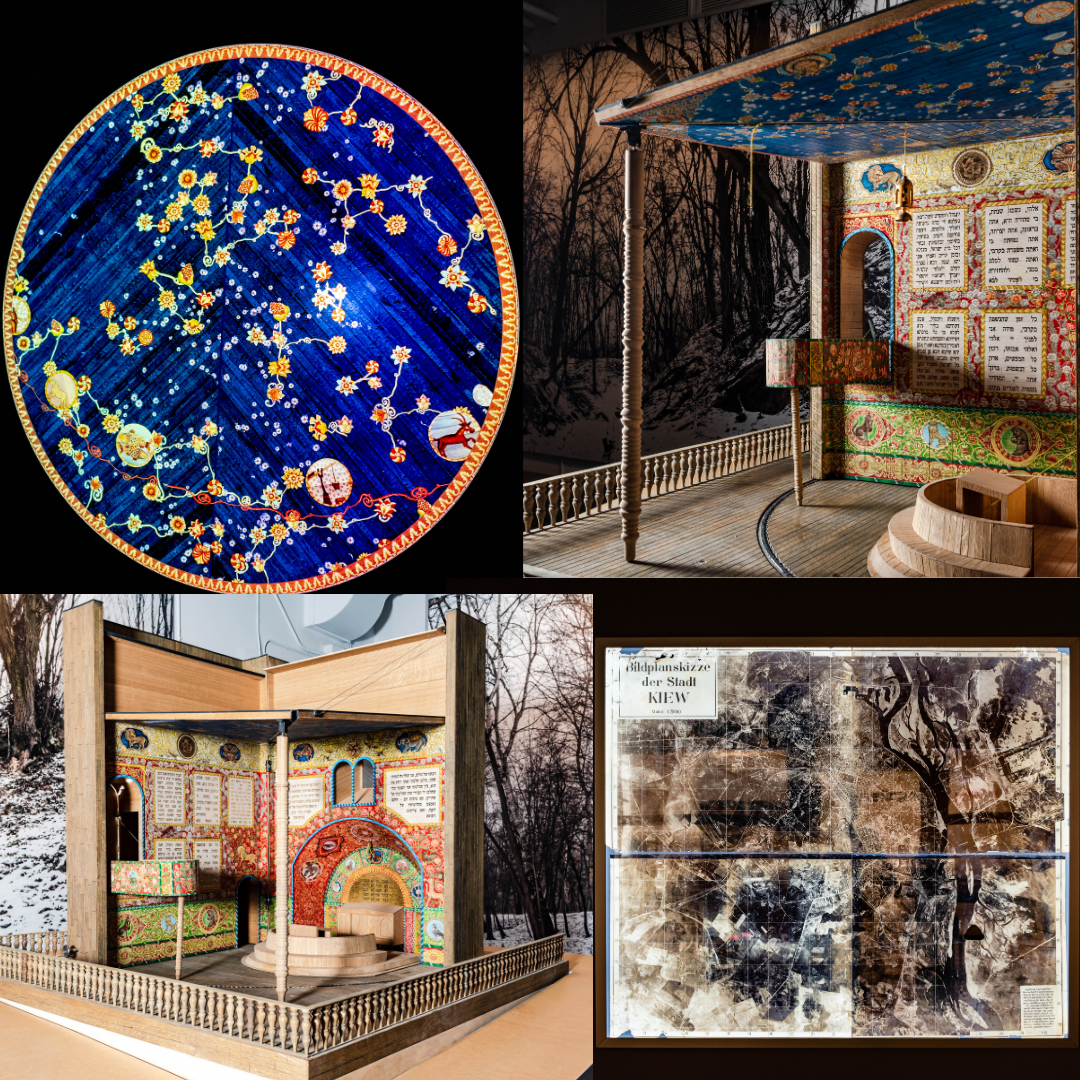 Running until November 12, 2023, the exhibition features the work of visionary Swiss architect Manuel Herz, curation by Canadian historian Robert Jan van Pelt, photography by Dutch architectural photographer Iwan Baan, and large-scale photographic murals directed by Ukrainian-Canadian landscape photographer Edward Burtynsky shot on site by Ukrainian photographer Maxim Dondyuk.
We look forward to welcoming you in the gallery during our opening hours of Wednesday to Sunday, 12 pm - 5 pm, when our team of dedicated docents will be on hand to help answer all your questions and guide you around the exhibition.
The Board and Staff of the Koffler Centre of the Arts and Koffler Gallery all extend our deepest appreciation to the great generosity of all our supporters without whose support it would have been impossible to realize.
---
The Koffler Centre of the Arts is a presenting and producing cultural platform and gallery, engaging audiences of all backgrounds and ages in conversations that explore the ideas, issues, and questions of our time from diverse perspectives, articulated through a passion for learning and understanding. As a Jewish organization, in everything we do we value inclusiveness, equality, and justice, giving tangible expression to the Jewish concept of Tikkun Olam (Hebrew for "repairing our world").
You signed up for this newsletter from our website or through another transaction with us.
Our mailing address is: Koffler Centre of the Arts, 180 Shaw St, Toronto, ON M6J 2W5, Canada
Arcade is produced by No Media Co., on behalf of the Koffler Centre of the Arts.